Brentwood Bay
Bathrooms can easily be cold and empty except when warm species such as Elmwood natural walnut gets in to brighten up the space.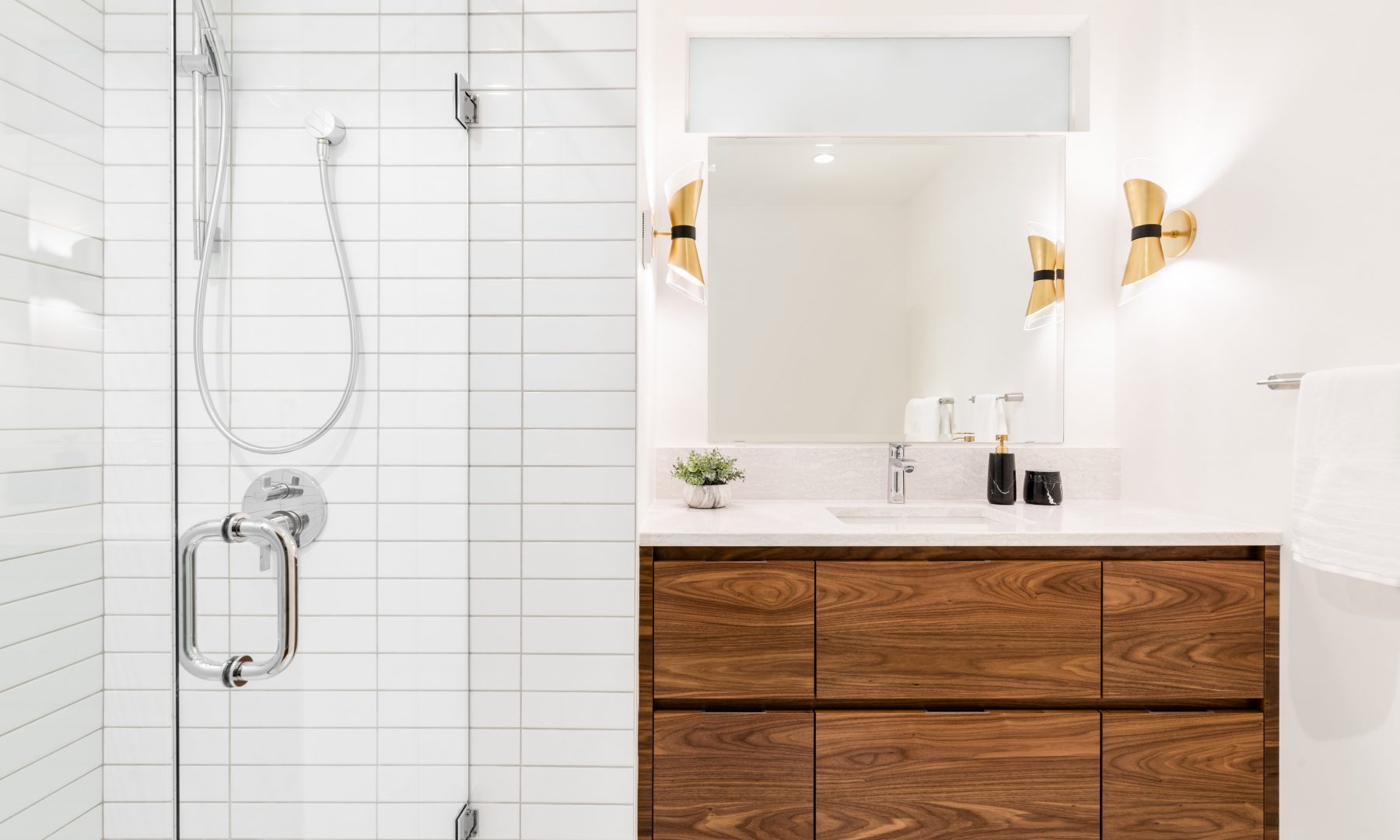 Designer
Azu Saavdera of Mac Renovations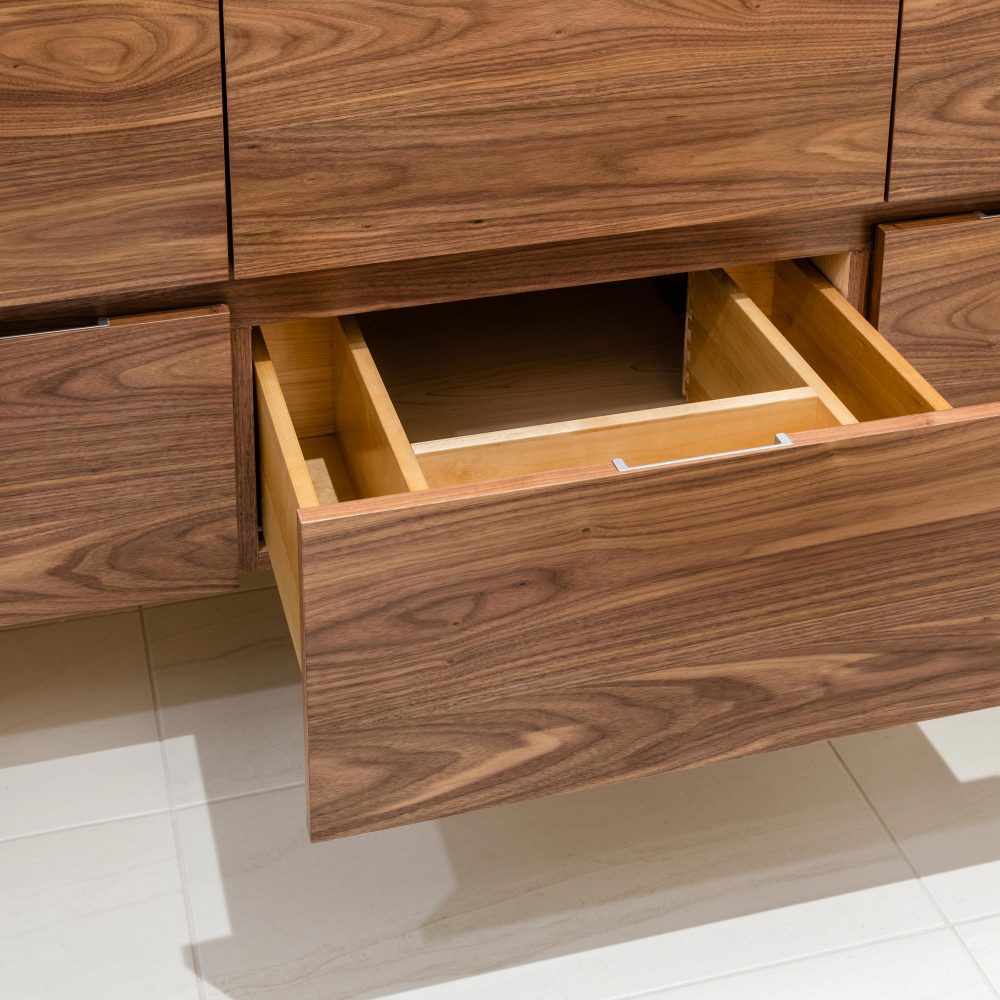 Natural Beauty
Crisp, white walls and quartz countertops contrast the beauty of a natural walnut bathroom vanity.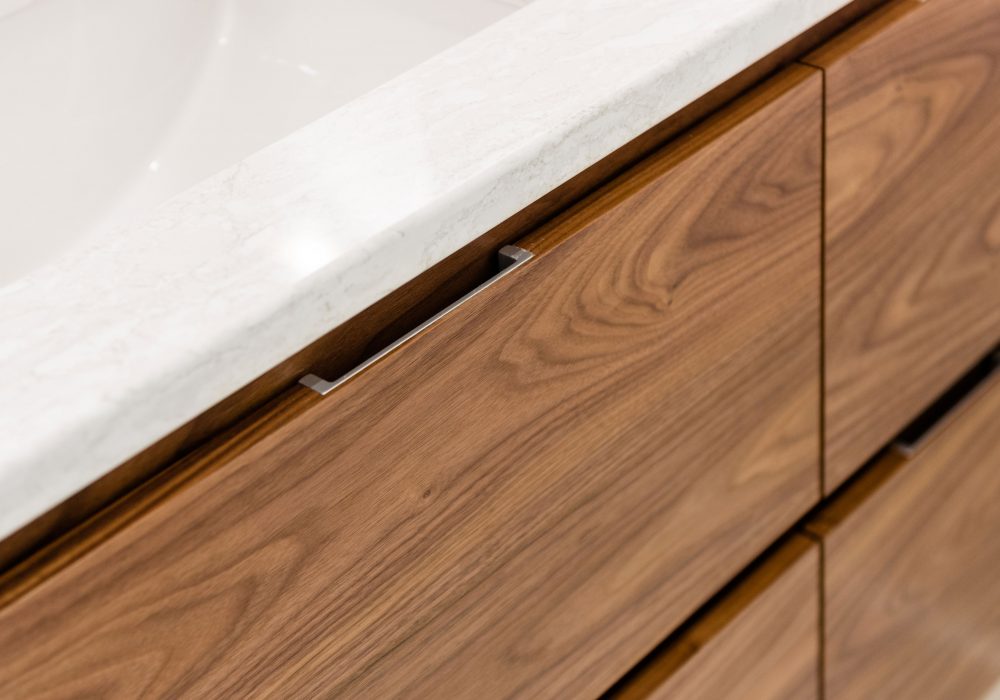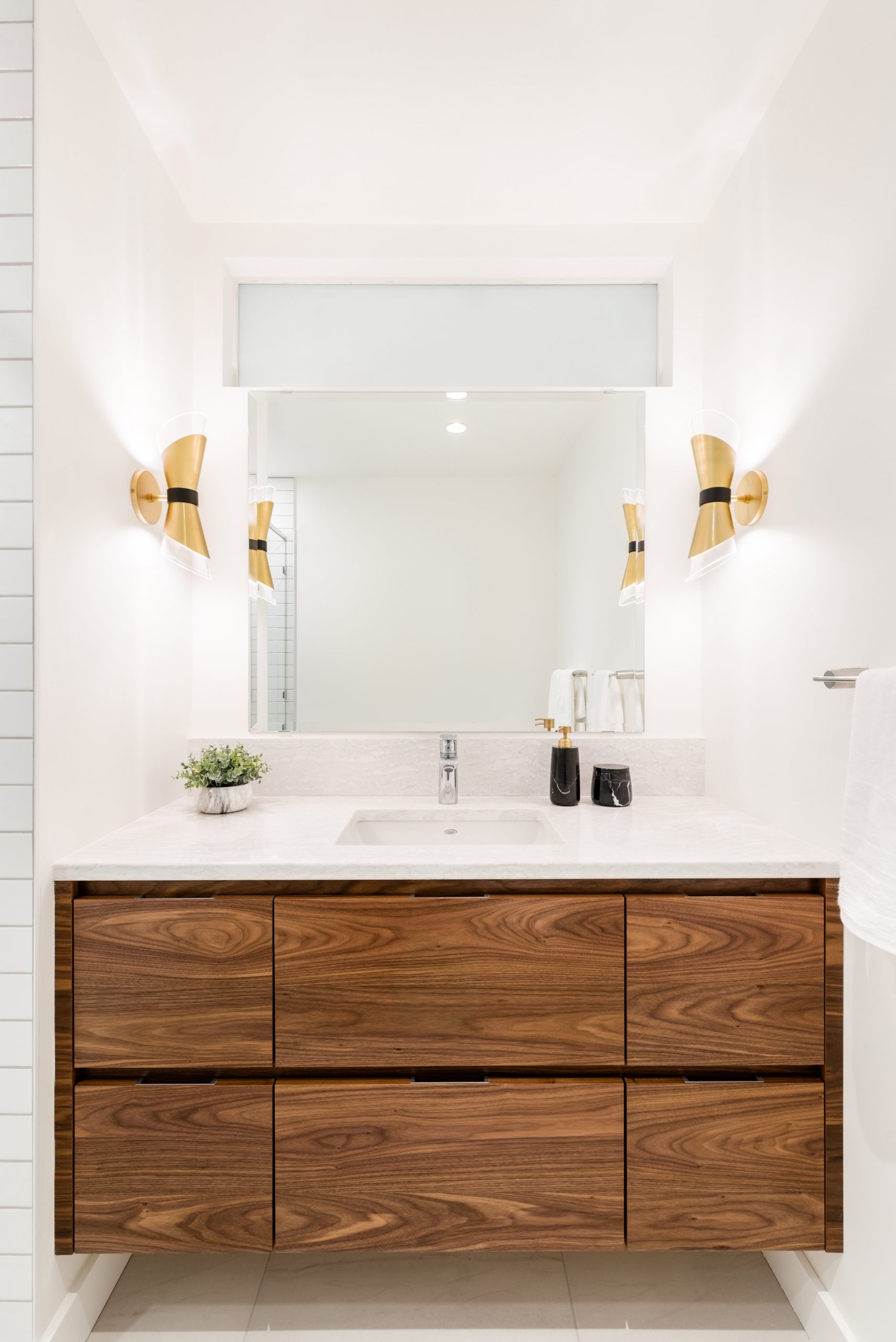 View all projects of the same style
Dream it. Feel it. Own it. Find our wood kitchen cabinets at your Elmwood dealer.
Visit your Elmwood dealer to explore a world of endless creative possibilities and feel for yourself the outstanding quality of our wood kitchen cabinets and other high-end materials.