Five looks, Five decades.
As Elmwood celebrates its remarkable 50-year milestone, we're stepping back in time to celebrate our heritage and pay homage to the evolution of high-end kitchen design. In this landmark anniversary, we're unveiling five star products, each embodying a distinct decade in Elmwood's rich history.

To bring our vision to life, we called upon Michael Klassen, our Elmwood Color Specialist, to identify these star products. He is known for his creative mastery in bringing new and exciting finishes to life. Building upon Michael's selections, we asked Cindy Raymond, our In-house Design Expert to create five unique kitchen projects. Cindy is a true design virtuoso that pushes the boundaries of every creation she is involved in.
Join us on this celebratory journey to retrace the evolution of kitchen design through Elmwood's legacy of innovation.
Inspired by the 1970s
A Nostalgically Groovy Kitchen Design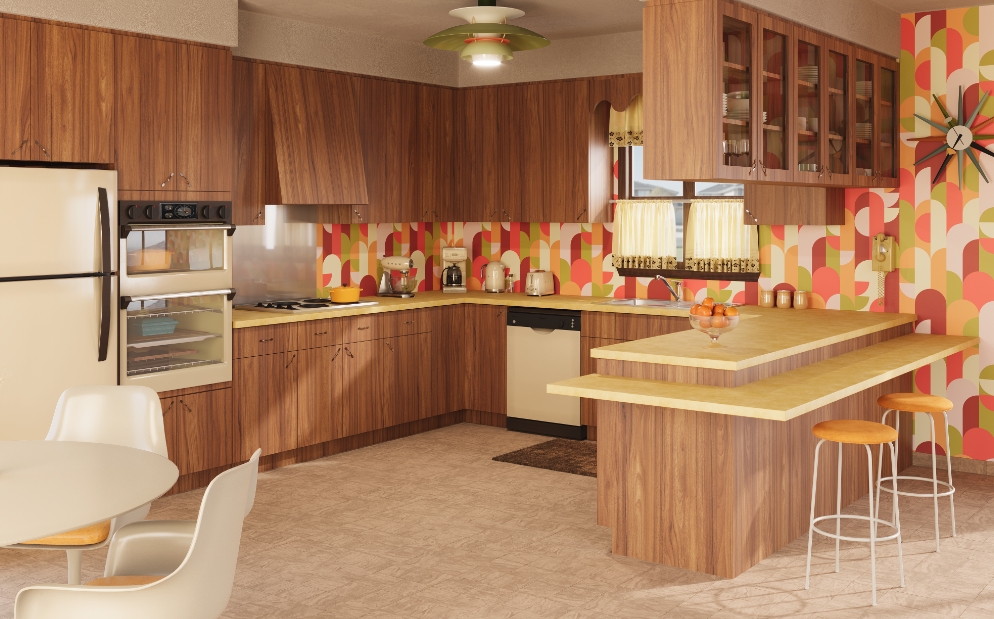 The 1970s conjure images of bold patterns, vibrant colors, and distinct stylistic choices. The decade's kitchen designs reflected a functional focus: they were primarily used for cooking, often compact, and featured a U-shape layout.
The 70s were a time for self-expression, and kitchens were no exception. The fusion of style and function not only transformed cooking spaces but also became a unique form of cultural expression.
Elmwood's Look of the Decade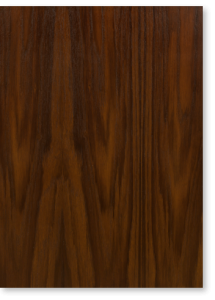 SPECIES
Teak
Door style
New Haven
Finish
Chestnut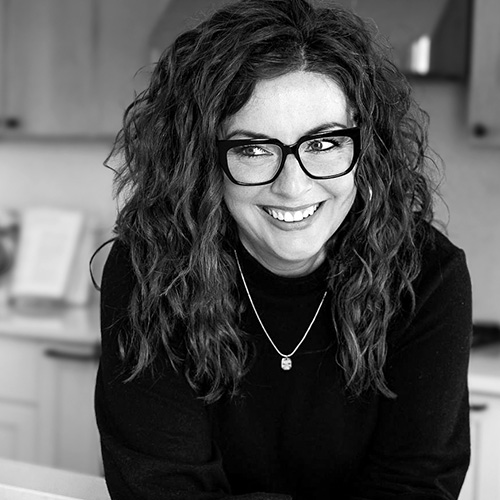 Cindy Raymond
In-house Design Expert
"In this decade-inspired design, I've opted for a medium brown teak finish for the cabinets. The teak's pronounced grain adds a touch of raw, natural beauty, keeping the design grounded in earthy aesthetics. This warm brown becomes the perfect canvas for splashes of quintessential 70s colors: vibrant orange and grassy green. These hues bring a sense of life and energy to the space, making everything glow."
Reviving the 1980s
A Futuristic Kitchen Design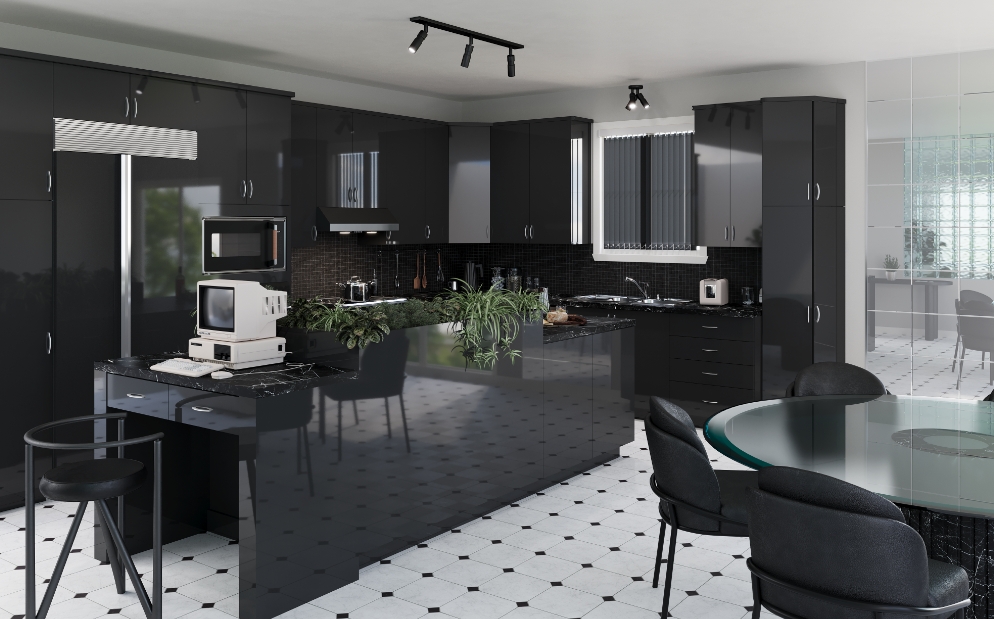 The 1980s dramatically shifted kitchen design, moving away from earthy aesthetics to a more contemporary and futuristic vision. The conventional brown tones were replaced with a palette of high gloss colors, signaling the start of a highly classy era.
"The hallmark of my 80s-inspired design is the sleek, black appliances—a major trend during the decade. This decade was all about streamlined forms and hidden functionality. One of the distinct design aspects I've incorporated is round moldings, lending a softer, more flowing aesthetic to the kitchen," said Cindy.
In addition, kitchen islands grew larger in the 1980s, transforming into social hubs where families gathered for conversations and computer work. The fridge and workspaces are also cleverly concealed within the cabinetry, creating a clean, uncluttered look, representing the decade's focus on efficiency and minimalism.
Elmwood's Look of the Decade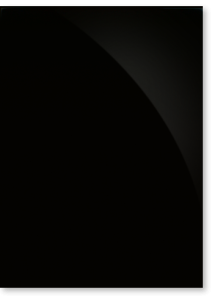 SPECIES
MDF
Door style
Ventura
Finish
Black Hydra Gloss
Embracing the 1990s
A Classic Kitchen Design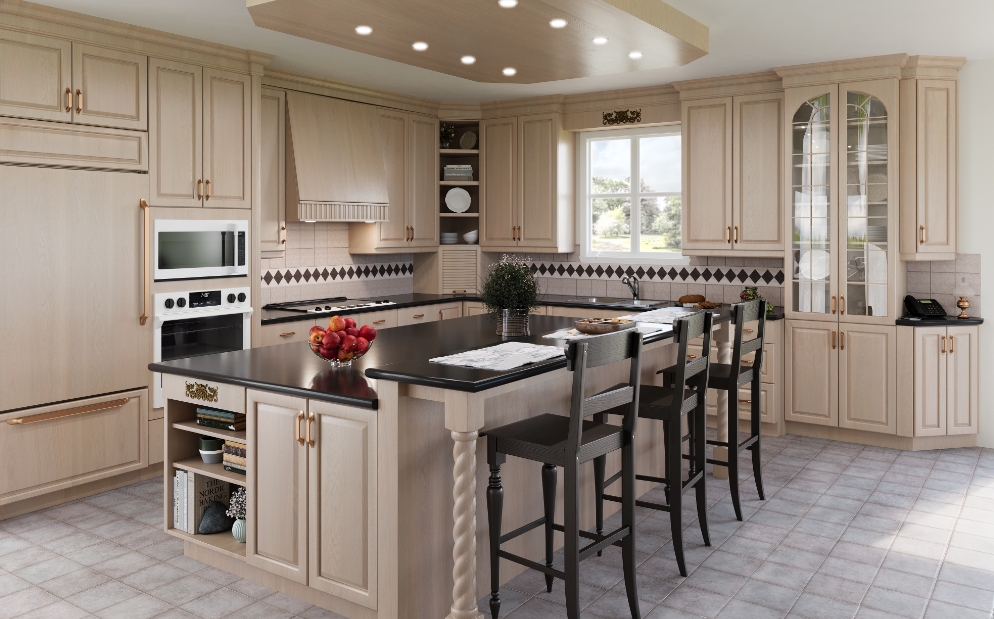 The 1990s saw a return to a more traditional approach in kitchen design, trading the high-gloss colors and laminates of the 80s for timeless elegance and warmth.
For this 90s-inspired kitchen, we've chosen a subtle, pinky-white stain color on oak raised center panel doors. The pinky-white tone lends a gentle, calming feel to the kitchen, while the raised center panel doors bring sophistication and depth. This combination creates a serene and inviting space that mirrors the era's preference for softer, more understated design elements. Kitchen islands of the 90s often featured decorative posts, providing structural support while also adding a visually appealing architectural detail. Gold handles were a significant feature of 90s kitchen design, and we've integrated them into this design to reinforce the era's charm.
The 90s also saw a resurgence of the rustic look, and this design reflects that with its warm color palette.
Elmwood's Look of the Decade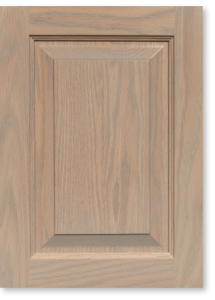 SPECIES
Red Oak
Door style
Princeton
Finish
Champagne Stain
Revisiting the 2000s
A Cozy, Country Kitchen Design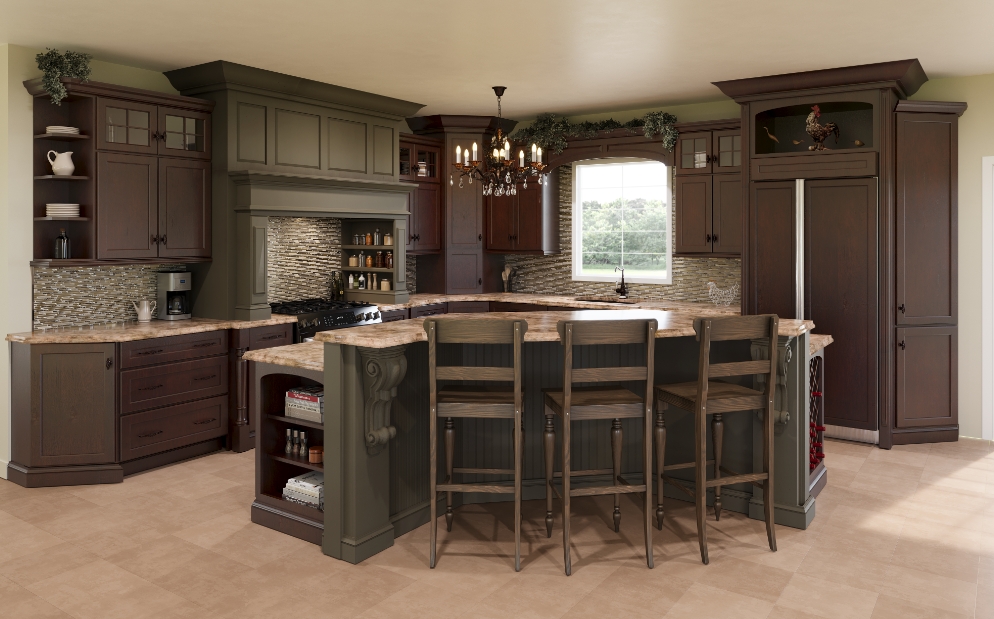 In the 2000s, the focus transformed from stark modernity to a cozier, country-inspired aesthetic that felt welcoming and grand. With a growing interest in heritage and reclaimed styles, Elmwood used its expertise in aging and glazing techniques to create finishes that resonate with nostalgia and character.
The design for this 2000s-inspired kitchen plays with a palette of rich auburn wood and antique green finishes. This color scheme lends an old-world feel, setting the tone for a kitchen meant to be inviting and lived-in. The auburn wood adds warmth, while the antique green brings a hint of color that's both soothing and refreshing.
Kitchens of the 2000s became places not just for cooking but also for gathering, sharing, and living. This decade was all about creating a cozy, wholesome ambiance in every space.
Elmwood's Look of the Decade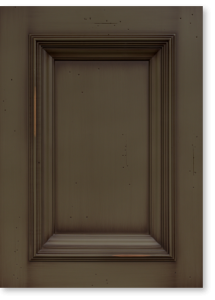 SPECIES
Maple
Door style
Hampshire
Finish
Sagebrush Heirloom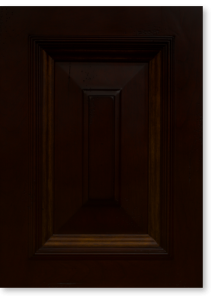 SPECIES
Cherry
Door style
Hampshire
Finish
Vintage Cognac
Capturing the 2010s
An Elegant Kitchen at the Heart of the Home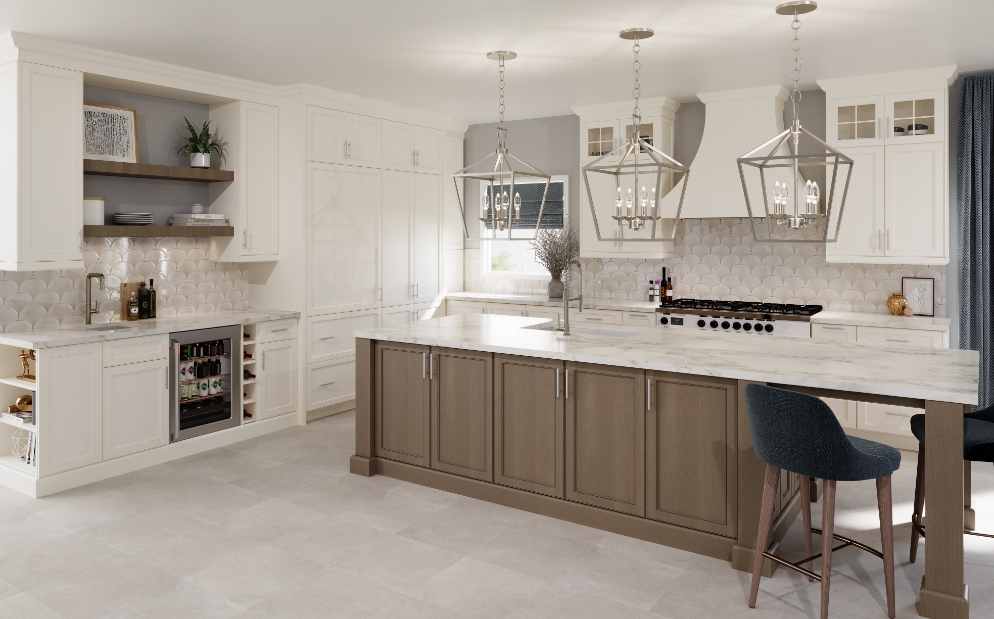 The 2010s saw a shift in kitchen design towards a cleaner, more sophisticated aesthetic. Dominated by a palette of crisp whites, these kitchens signaled a movement towards simplicity and efficiency. The kitchen became the heart of the home were homeowners didn't hesitate to invest on appliances, wide islands and secondary stations. With all those features, kitchens are becoming ultra-functional wrapped in a homey aesthetic.
For this design inspired by the 2010s, we've chosen a combination of white shaker doors and Quarter Sawn Oak doors in a grey-brown finish. The white shaker doors create a bright, fresh backdrop, while the textured oak adds warmth and interest. Together, these elements evoke a sense of modern elegance that is both stylish and inviting.
Countertops in the 2010s showcased the natural beauty and durability of marble, quartz, and granite. These materials provide a practical, hard-wearing surface that complements the high-functioning nature of the 2010s kitchen.
In this era, the kitchen transitioned from being purely a place of food preparation to becoming the new living room—a space for gathering and entertaining.
Elmwood's Look of the Decade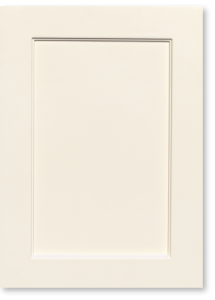 SPECIES
MDF
Door style
Loyalist 1-piece
Finish
Simply White Matte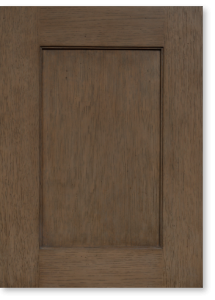 SPECIES
Quarter Cut White Oak
Door style
Loyalist 1-piece
Finish
Estate Merano
Imagining the Future
A Smart, Functional Kitchen Design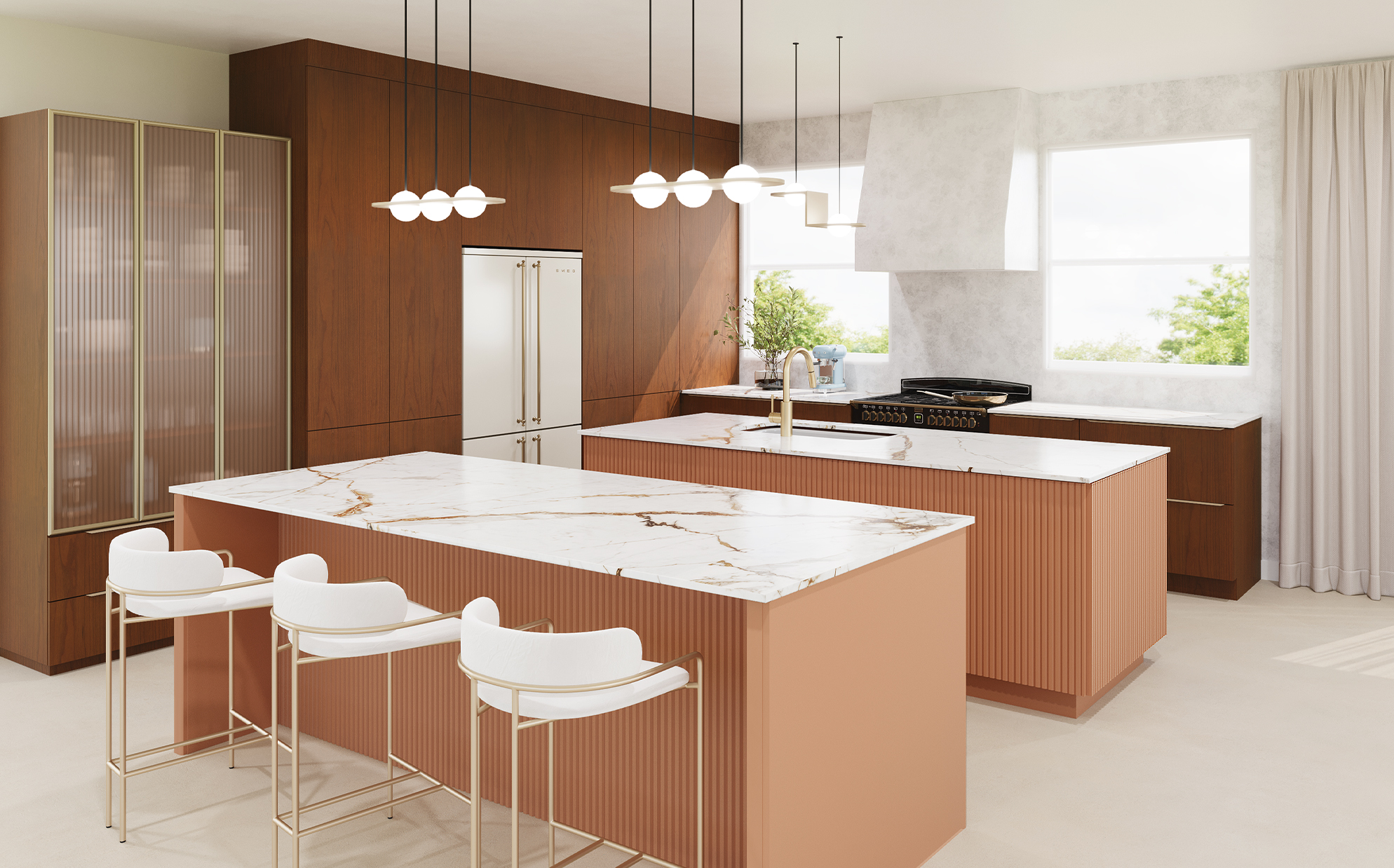 After a period of neutral dominance, color is making a comeback. Cold grays will give way to warm greige and browns. We will see kitchens with warmer hues and darker woods like cherry and teak that give a nod to mid-century designs.
The island, long a staple in kitchen design, evolves in this futuristic vision. We can expect to see two or larger islands, providing ample space for food preparation, dining, and socializing. Traditionally a focal point, it becomes a canvas for this splash of color. Painted in a light, uplifting shade, it is a vibrant centerpiece that adds character to the space.
Elmwood's Look of the Decade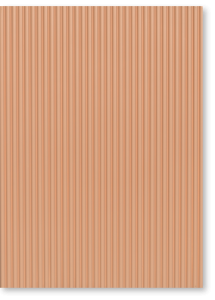 SPECIES
MDF
Door style
Symmetry Reeded
Finish
Custom color SW, 6552 Soft Apricot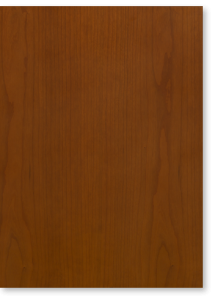 SPECIES
Cherry Veneer
Door style
New Haven
Finish
Gunstock stain, matte finish
Kitchens of the future are set to become even more functional, with self-cleaning appliances and smart technology integrated throughout. Our design incorporates these aspects, offering a range of appliances that can be controlled via phone apps, making cooking and cleaning more efficient than ever before.
The Elmwood team asked its partner Cosentino, a Spanish company that produces and distributes innovative and sustainable surfaces, about their vision for the upcoming trends in kitchen design.
"From now on, environmental considerations are just as important as aesthetics," said Chantal Furse of Cosentino Canada. "Manufacturers' commitment to sustainability is becoming a determining criterion for consumers, and often far beyond colors or textures. This heightened environmental awareness is directly in line with our values. All our products are designed according to this approach," she continues. Consult Cosentino's sustainability program here.
The design also includes fewer top cabinets, enhancing the sense of space and ensuring that the beautiful view outside is not obstructed. We will see larger windows appear in kitchens to make people feel like they are enjoying the outdoors while cooking.