Elmwood at 50: Carving a Prestigious Legacy
For fifty years, Elmwood has been known for its quality and refinement. What started as a humble endeavour, Elmwood has grown into one of North America's most prestigious high-end custom cabinet manufacturers.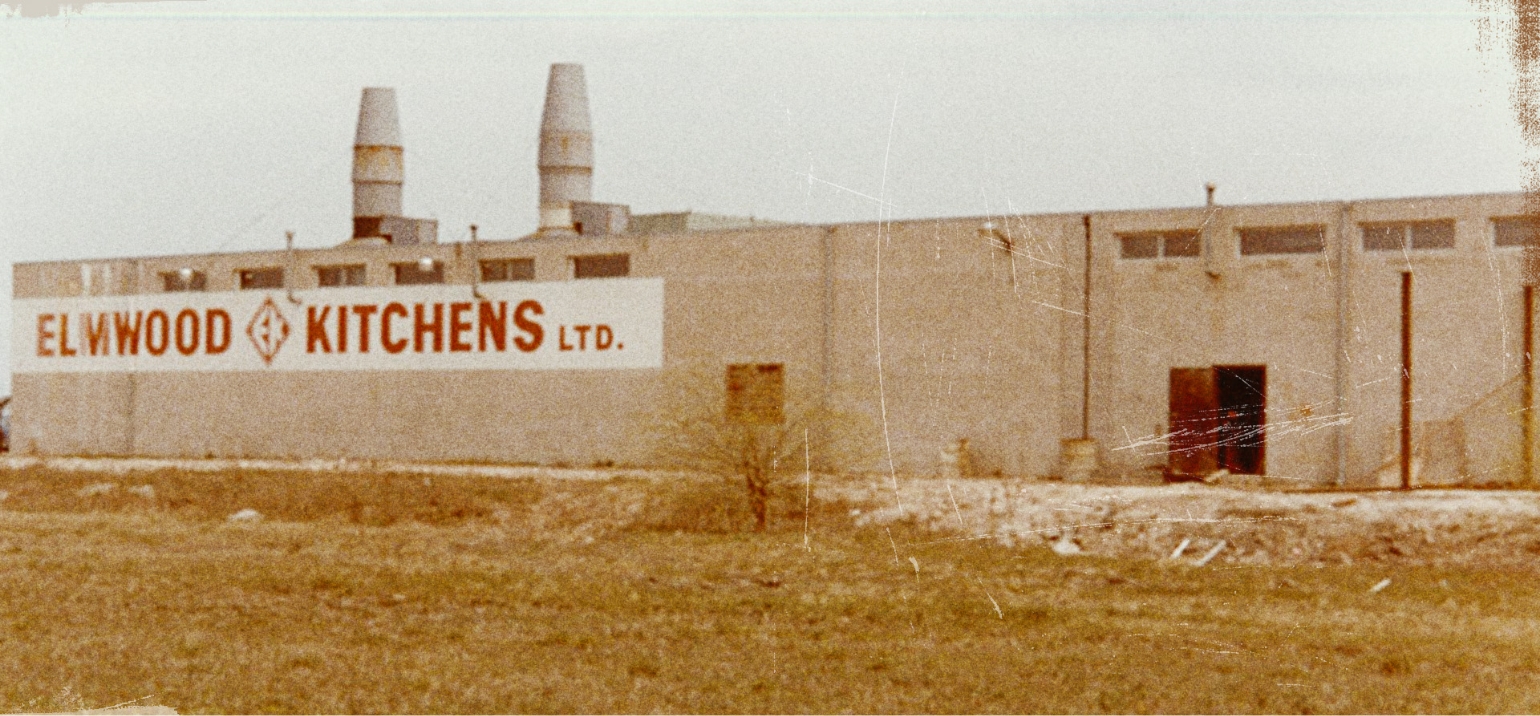 This half-century journey has brimmed with relentless innovation and refinement, an unwavering commitment to quality, and the strength of family spirit. Our story has been carefully carved, just like our cabinetry, with utmost attention to detail, creativity, and an enduring dedication to delivering nothing but a level of excellence.
Our transformation
throughout the years
When Elmwood was founded in 1973, we had a simple vision: to create cabinetry that embodied the highest levels of craftsmanship. Through the decades, we've stayed true to that vision, allowing it to guide every decision
and shape our growth.
Let's embark on a journey back in time to discover or re-discover our roots.
1970s
In 1973, at a time when modular cabinets were emerging, two visionary trim carpenters, Hans Neufeld and Henry Janzen, laid the humble beginnings of Elmwood in a barn in St. Catharines, Ontario.

With a focus on creating frame cabinets and Elmwood veneer doors featuring intricate routered designs, our founders broke the mould. Our superior innovation and quality quickly earned Elmwood a reputation as a preferred supplier for new homes in the region. Our cabinetry did not just enhance the home aesthetics; it became a strong suit for real estate, an added value that served as a compelling selling feature for houses.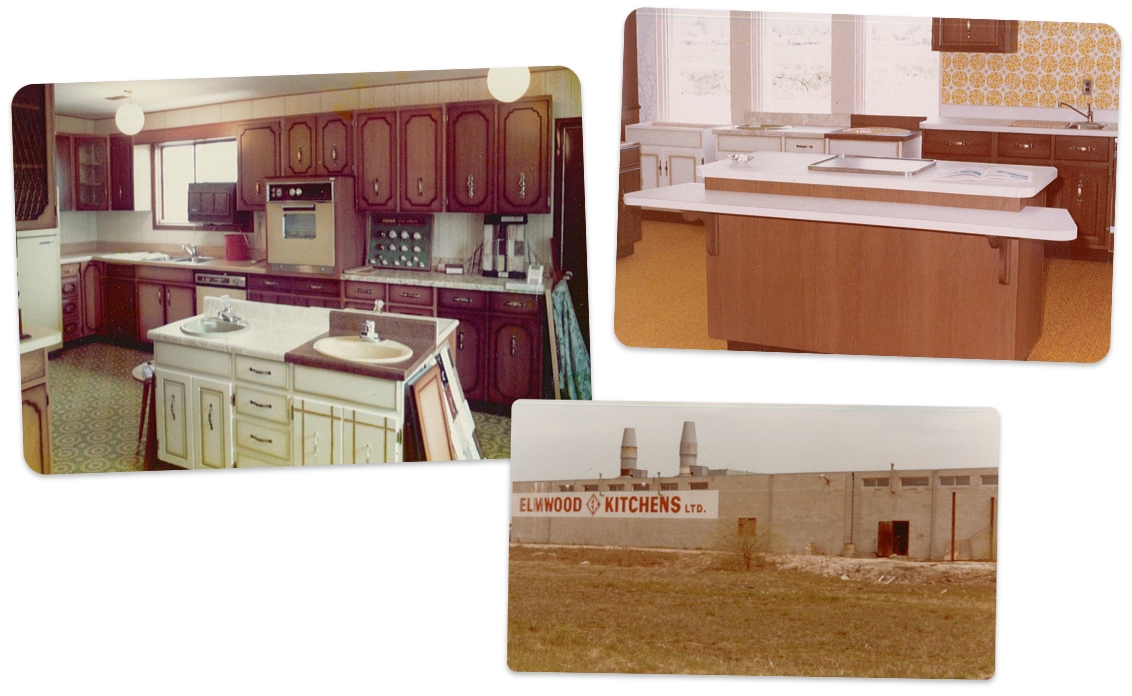 1980s
The 1980s was a time of explosive growth, propelled by a marketplace eager for the quality and innovation that Elmwood represented. Elmwood was selling its products in factory showrooms across Ontario and started making inroads in the United States. Partners and people alike were excited by our offerings, as we consistently challenged the status quo, always pushing boundaries of what was truly possible in custom cabinetry. Our ethos during this time can be aptly summed up in one phrase: "If you can dream it, we can make it." These words perfectly encapsulate Elmwood's commitment to delivering personalized, high-end products that cater to our customers' unique visions.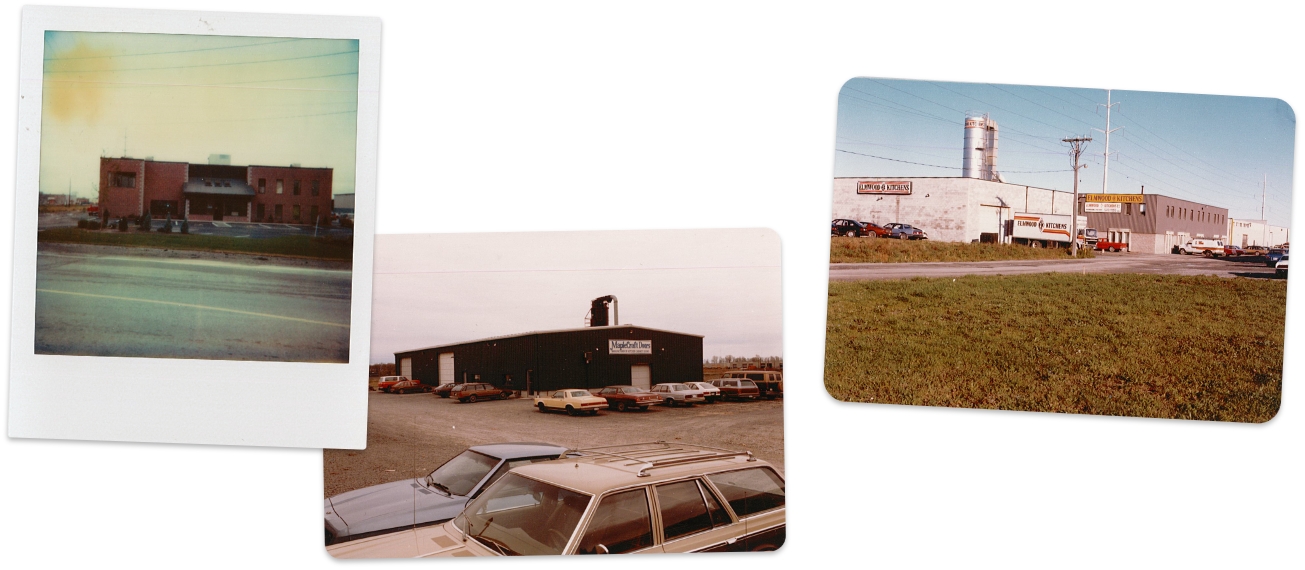 In the early 1980s, Hans Neufeld sold his Elmwood shares and started Maplecraft Doors. Elmwood would become a part of Maplecraft Doors in 2013. In 1987, Elmwood built the showroom and design center on Eastchester Avenue.
1990s
The 1990s ushered in a period of significant development for Elmwood. A world of opportunities materialized, transcending borders and allowing us to offer our high-end cabinetry to dealers across the eastern seaboard of the United States.
With our expanding network of dealerships, there was a growing need for robust support systems. We responded by establishing sales representative groups, developing an exhaustive product catalogue, and introducing an OPS (Order Processing System) proprietary software program. Notably, we pioneered the first vendor-hosted 'live' software program in the industry, known as Dealernet, further showcasing our commitment to innovation.
But it wasn't just our operational model that was evolving. We continued to innovate on the product side, adding frameless cabinetry to our offering and incorporating numerous European styles and hardware, reflecting our drive to meet diverse customer preferences and maintaining our position at the forefront of the custom cabinetry industry.
In 1994, Elmwood experienced a major fire; however, thanks to the resilience and strength of the entire team, everyone banded together to rebuild the company and prepare it for success after success.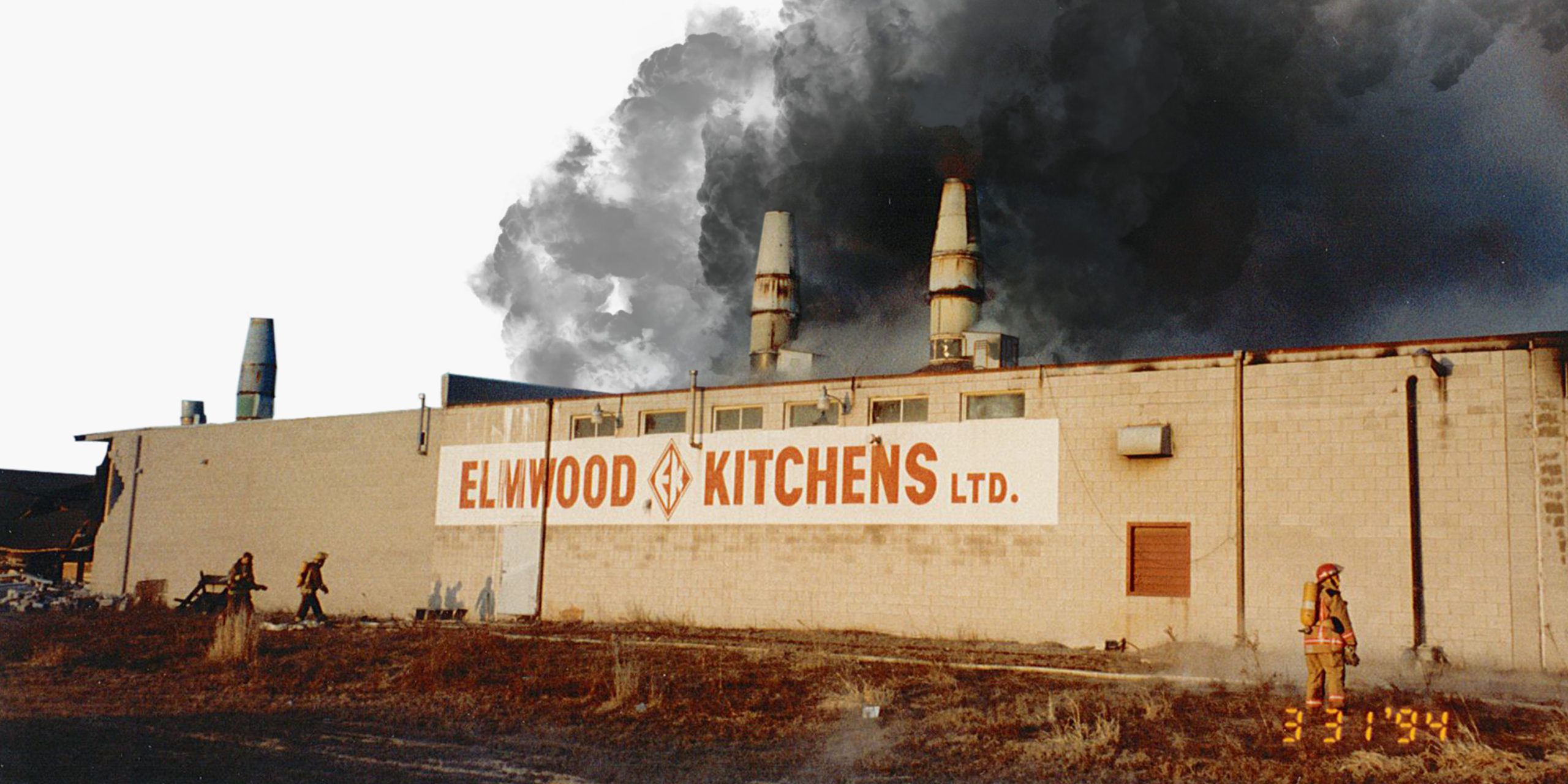 "From my point of view, the key to Elmwood's success is continuously investing in the company."
— Louis Kaninda, Shipping Supervisor
"The purchasing of new equipment and expansions to the warehouse are some examples that make Elmwood an efficient and enjoyable work environment. Alongside the investments, having good core values and a great leadership team is the final piece that unites the Elmwood team."
2000s
As the new millennium dawned, Elmwood solidified its standing as a truly national brand. A pivotal moment came in 2000 when we purchased a local General Motors factory that significantly boosted our operational capabilities. This impressive 125,000-square-foot facility, located on 40 acres in the heart of St. Catharines, Ontario, is now the thriving epicentre of Elmwood's operations.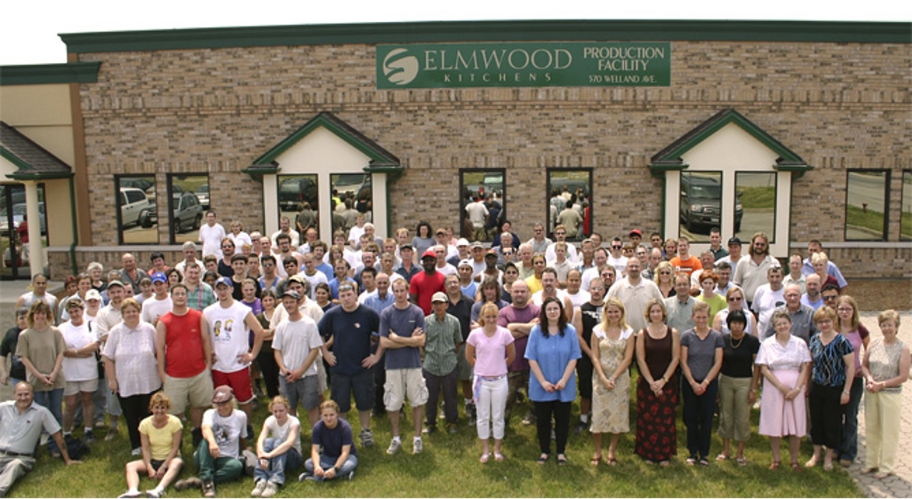 "It's our motivated team that really
makes Elmwood stand out."
— Vic VanderVeen, Sales Director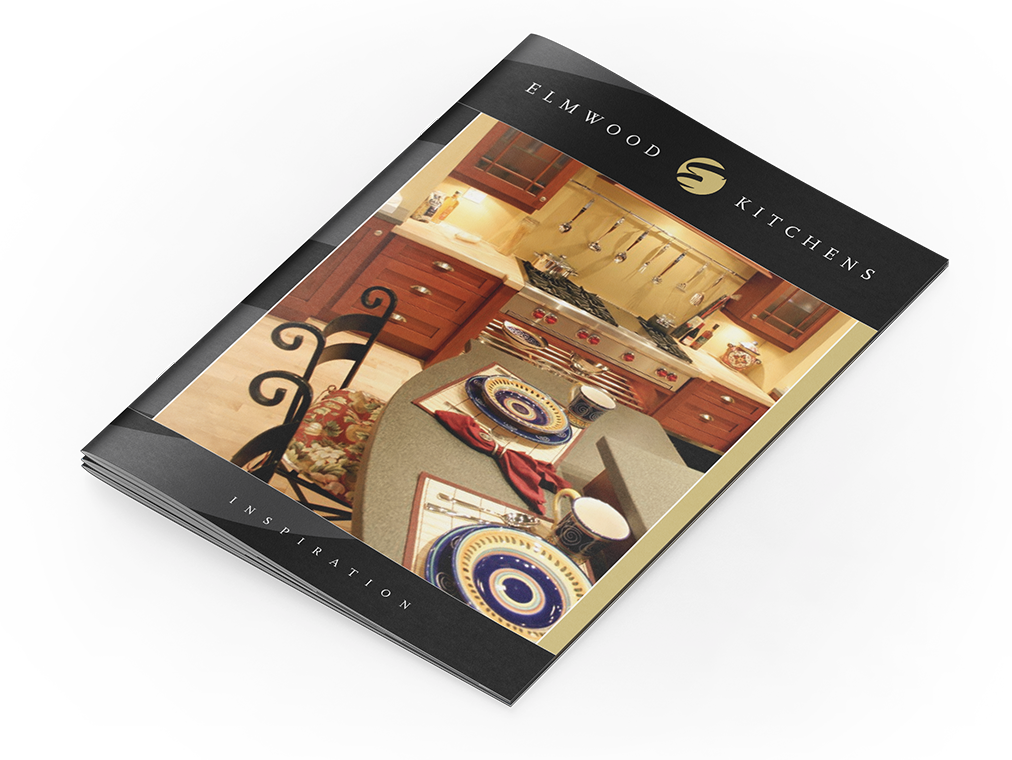 "Elmwood's dedication to innovation and people, coupled with our team's unwavering commitment to turning dream kitchens into reality, has been key in our growth over the last 50 years. It's deeply rewarding to be part of a company that invests in its people, encouraging them to grow."
It's our motivated team that really makes Elmwood stand out. They are at the heart of our success, always ready to put their expertise and energy into creating someone's dream kitchen. One of the great privileges of my role as Sales Director at Elmwood is the opportunity to tour finished projects. Seeing our beautiful products installed in homes across North America is a powerful reminder of our excellent work," Vic VanderVeen added.
2010-2023
Elmwood reached significant milestones between 2010 and 2020. Our 40th anniversary in 2013 was an opportunity to reflect on how far we had come and to set our sights on even greater achievements. To celebrate the occasion, we proudly participated in KBIS, a renowned trade show in New Orleans. The industry took notice—and those were truly exciting days! The event was instrumental in Elmwood's expansion on the west coast of the US.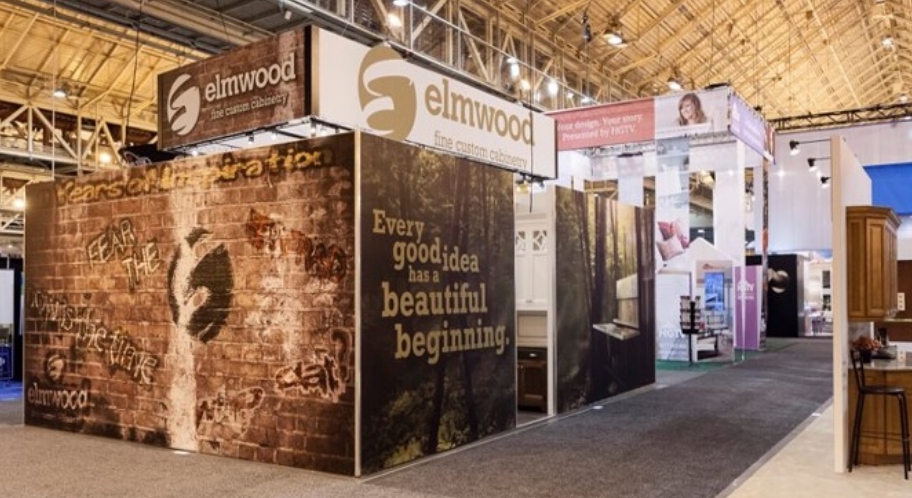 It was in January 2016 that a significant turning point arrived. Cabico Group acquired Elmwood to complement its current offering. The goal was to add a third premium product line under the Cabico umbrella.

This acquisition was significant for Elmwood's history and allowed the continuity of its rich heritage. Cabico consistently honored the high-end and custom nature of Elmwood products by supporting their promotion and the development of premium materials. Elmwood benefited from Cabico's investments in the team and factories, significantly enhancing product quality and ensuring operational growth. Both brands now share top-of-the-line manufacturing processes creating refined, quality products.
The focus on human touch continued to permeate the Elmwood brand after the acquisition. Being welcomed into the large Cabico family ensured a seamless transition for the Elmwood team. Cabico further demonstrated its support for the brand by prioritizing communications with its esteemed clients, attentively embracing their input and incorporating any improvements suggested.
Cabico's influence extended to incorporating a people-driven philosophy and a culture of collaboration into Elmwood's foundational principles. Elmwood continues to perfectly blend art, function, and quality for even the most complex projects.
With the acquisition of Elmwood, Cabico&co is now the largest privately held custom cabinetry company in Canada and the third largest in North America. Its reputation as one of the leading manufacturers of high-end custom cabinetry continues to thrive to this day.

In 2021, Elmwood completely revamped its visual identity and branding attributes. As a symbol of our luxurious works of art, Elmwood's new branding is the springboard to our team's future that looks very bright indeed.

"Elmwood has built a reputation for outstanding elegance and prestige. Customers choose our product because it makes a statement in their homes."
— Cosimo Galletti, General Manager
"I see Elmwood growing around its tradition of excellence. Elmwood has built a reputation for outstanding elegance and prestige. Customers choose our product because it makes a statement in their homes," explained Cosimo Galletti, General Manager at Elmwood. "Our cabinets say something about the people who buy them, like fine wine. When you hear Bordeaux, Provence, or Tuscany, it evokes feelings of elegance, tradition, artisanship, and history. I envision our products inducing similar emotions in our clients and team that they are a part of history that spans half a century of tradition and people's determination to achieve perfection." explained Cosimo Galletti.
Signs of the times
Over the years, our logo has transformed in harmony with the brand's growth, each iteration crystalizing the essence of who we were at that moment in time. From the first entrepreneurial symbol to the sleek and modern signature we use today, every logo honoured our history while evoking the signs of things to come.

One big family
At Elmwood, we pride ourselves on our success as a profoundly humane company. The deeply rooted family spirit we cultivate within our team and community permeates every aspect of our operation, galvanizing our entire team in pursuing excellence and for the greater good.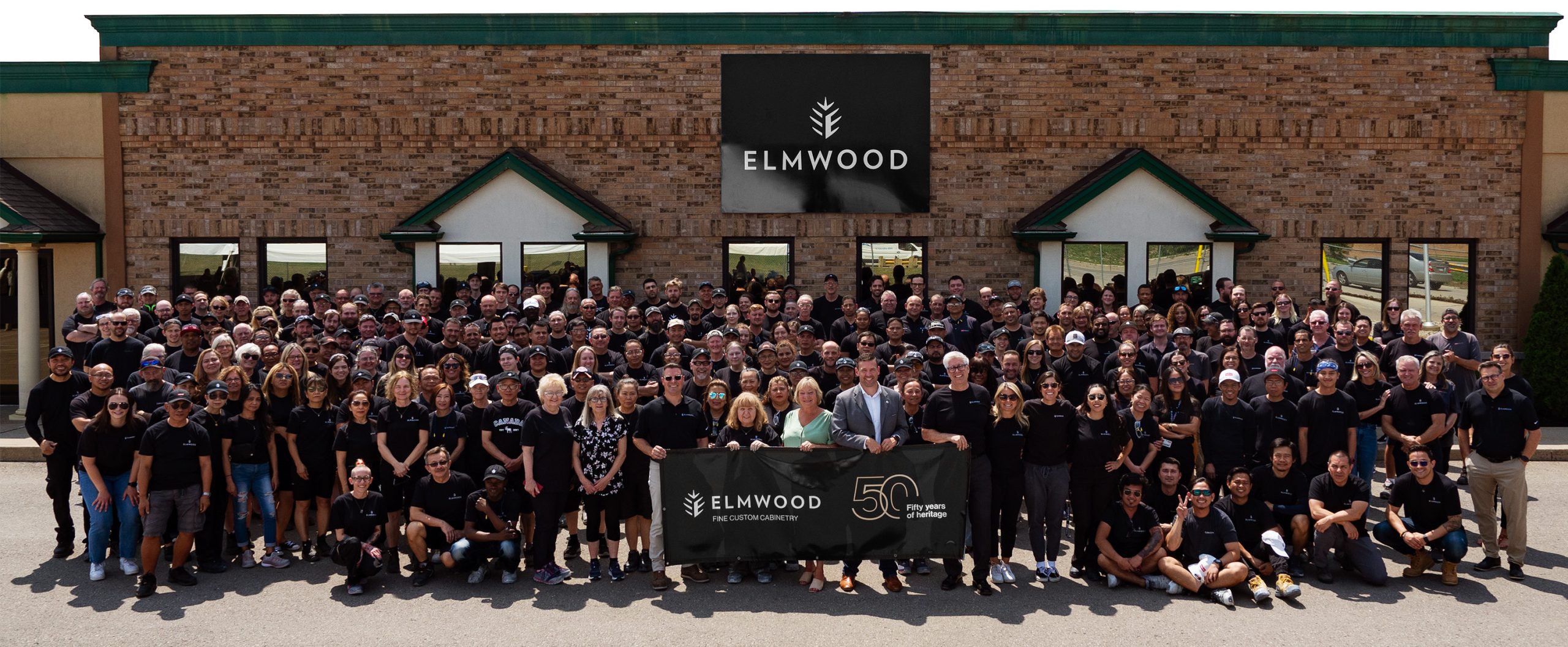 a word from our ceo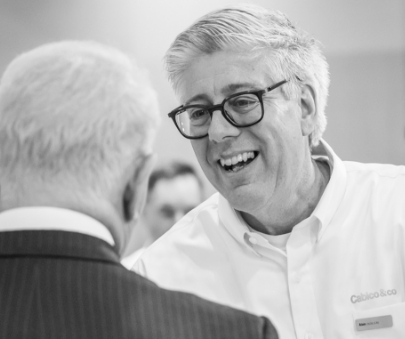 "Elmwood and Cabico are above all a story of shared vision and values."
— Alain Ouzilleau, CEO, Cabico&co
The high-end North American residential market has always been Cabico&co's focus. In 2016, Elmwood was looking for an investor capable of taking the company even further. Over time, I began to feel we had a shared vision and values centered on partnerships with our customers, and we seized the opportunity on both sides.
With this major industry transaction, Elmwood enabled us not only to expand our high-end offering but also raise our level of customization and craftsmanship. With its reputation as a trendsetter, Elmwood also enhanced our culture of innovation. Since 2016, we've seen the benefits of Elmwood on all fronts.
Looking back, Cabico&co is humbly part of Elmwood's great evolution. Our vision is to continue this tradition of quality and ingenuity with the utmost respect for the know-how and team in place. To achieve this, we are constantly investing in developing our teams and integrating new technologies that harmoniously complement our proudly preserved artisanal manufacturing methods.
We are thinking big for Elmwood! What inspires and motivates us is to contribute to the success and happiness of our great team and customers. And I sincerely believe that the future looks bright for decades to come.